Grade school girls in the Oklahoma City area will have the unique chance to try out to join Team Trae Young later this month.
TTY is holding open tryouts for 3rd-8th grade girls on Wednesday, October 27th at Putnam City North High School in Oklahoma City from 6:30-8:30pm.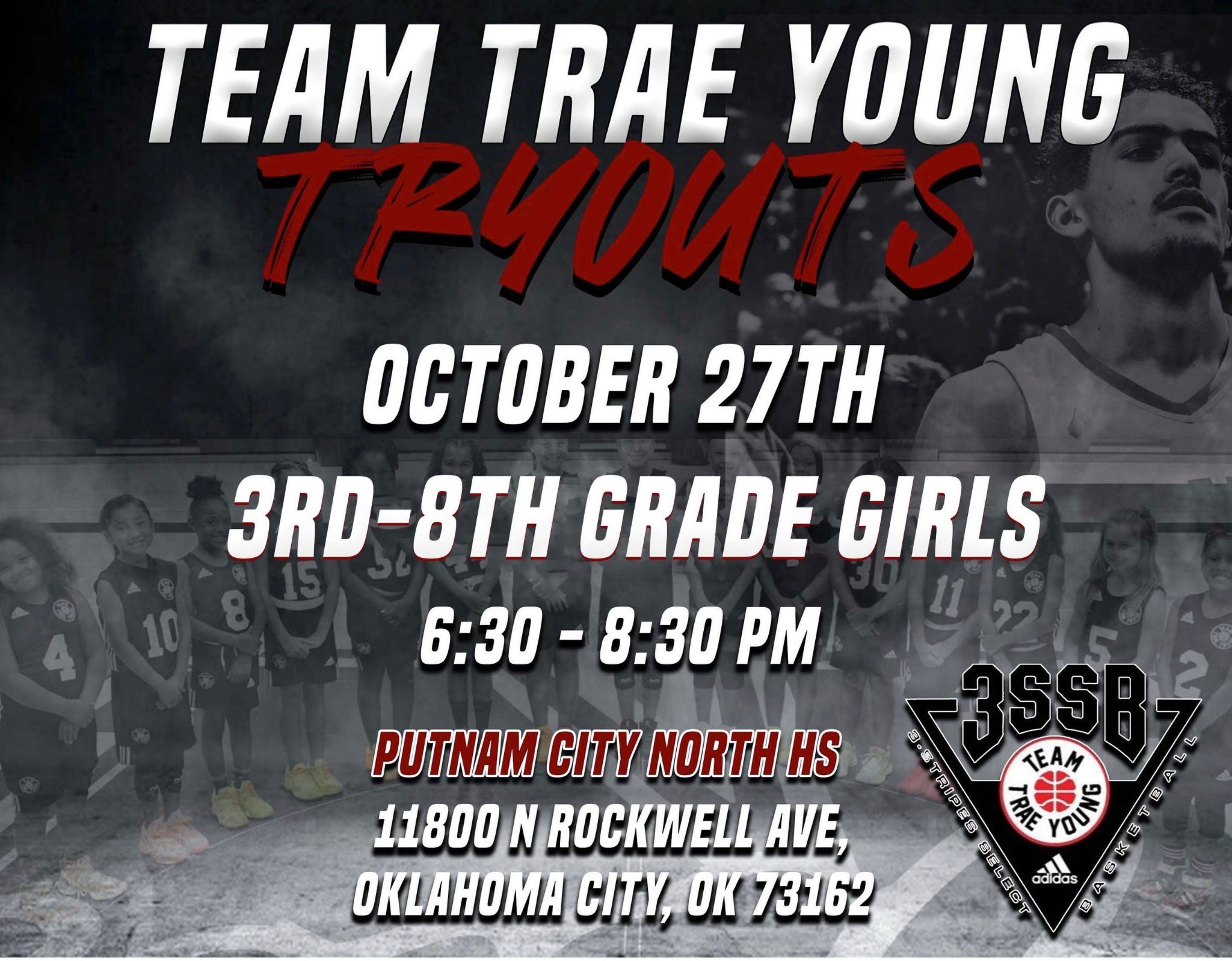 Team Trae Young competes in adidas 3 Stripes Select Basketball (3SSB) and has one of the most successful teams in the nation among both boys and girls. TTY offers the opportunity to grow each girl's skill and learn the values of team play.
Putnam City North High School is located at 11800 N. Rockwell Ave., Oklahoma City, OK 73162.