The Team Trae Young boys showcased some of their best over the weekend in Omaha and walked away with a 3-2 mark good for 7th among 36 teams at the highly competitive 3SSB tournament.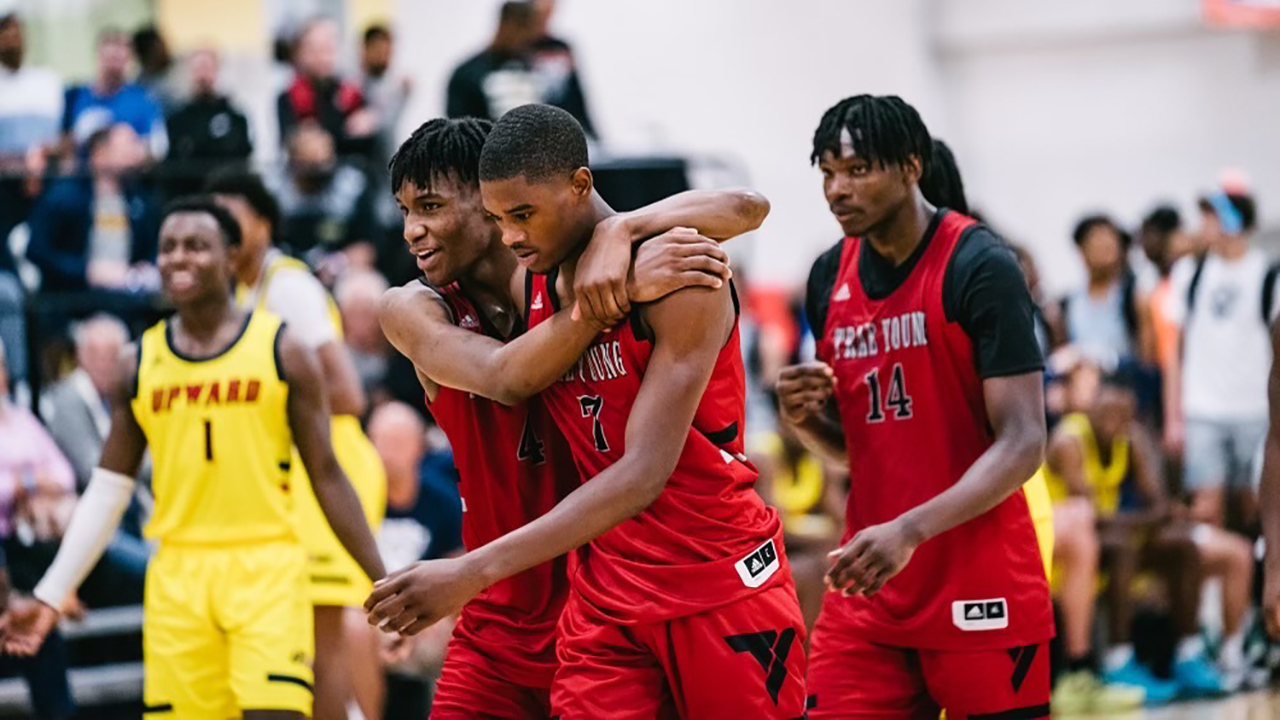 The weekend kicked off with a phenomenal start for TTY as they logged consecutive wins over Team Lavine (64-51) and Upward Stars (62-61). In the opener, Shawn Jones stepped up to pace TTY scorers with 14 points, one of four Team Trae players in double figures. Noah Shelby was the high-scorer in the tight win over Upward Stars, tallying 18 points. Ja'Kobe Walter stuffed the stat sheet in both games with 11-5-8 vs Lavine and 12-4-6 vs Upward.
Jakobe Walter of Team Trae Young is starting to take over. The McKinney High standout is ranked #16 by 24/7 and #24 by ESPN. He has a offer list of several top SEC and Big 12 schools. pic.twitter.com/Aw1Nc9vepC

— Chris Monter (@collegebbnews) July 17, 2021
Also standing out in both games was Rylan Griffen, with 9-5-6 vs. Lavine and 14-3-4 with three steals vs. Upward. Lee Dort posted 11 points and six rebounds in the opener, while Alex Anamekwe went for 8 points, five rebounds and four blocks in the Game 2 victory. Rylan Griffen had his biggest game of the tournament in Game 3 for TTY, logging a tournament-team-high 25 points, but Team Trae suffered their first setback of the tournament with a 77-55 loss to Dream Vision.
Game 4 was another hard-fought battle, but TTY, unfortunately, came up on the short end of a 63-58 game to Compton Magic. Noah Shelby posted a team-high 21 points in that contest while Ja'Kobe Walter scored 10 with five rebounds and Lee Dort went for 7 and 7.
After the back-to-back losses, Team Trae bounced back to finish the tournament on a high note with a 75-74 victory over Team Loaded VA in their final game of the tournament. Rylan Griffen once again led the scoring with 21 points, including the game-winner. Ja'Kobe Walter chipped in 18 points, seven rebounds, and four steals. Alex Anamekwe added 12 points and five boards, Lee Dort had eight points and seven rebounds, and Shawn Jones complemented his nine points with three blocks.